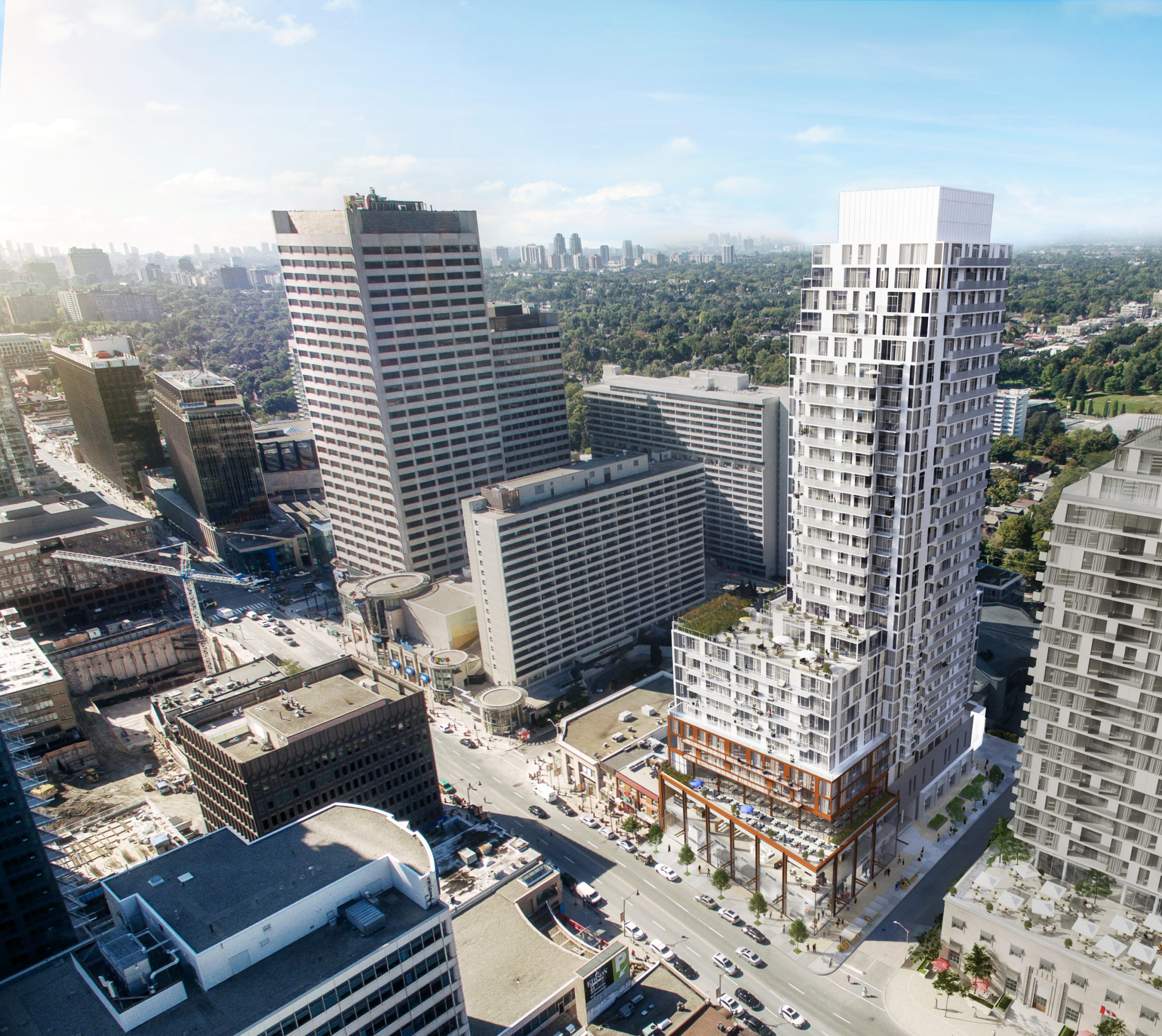 Midtown development Whitehaus treats the condo as colouring book
Midtown development Whitehaus treats the condo as colouring book
PUBLISHED MARCH 10, 2016
THE DEVELOPMENT: Whitehaus
BUILDER/DEVELOPER: Lifetime Developments and Knightstone Capital Management
SIZE: Suites from 375 to 1,481 square feet; towns 1,060 to 1,288 square feet
PRICE: From the $300,000s to $1.2-million
SALES CENTRE: Baker Real Estate Inc. at 175 Bloor St. E., at Church Street, North Tower, Suite 300. Open by appointment only
CONTACT: Phone 647-344-1520 or visit whitehaus.ca
Parents often punish children for colouring on their walls, but a new midtown development will encourage adults to doodle and draw freely, whether on their kitchen backsplash or in a common art studio.
"A colouring book, when you pick it up, is nothing but black and white lines, and some of our spaces within the building have pulled from that concept and … allowed people to inject certain colours in their own living spaces," says Brian Brown, vice-president of Lifetime Developments, which partnered with Knightstone Capital Management to create the 29-storey tower on Yonge Street, north of Eglinton Avenue.
"For example, in the suites, there's a white colour theme and a black colour theme, and they each have a splash of colour in them."
Cecconi Simone Inc. will also outfit recreation facilities and a lobby lounge off Helendale Avenue in the contrasting colours, while Diamond Schmitt Architects devised a white exterior for a modern look when completed in 2019.
"When you go into Indigo today, they've dedicated an entire section to colouring books, and then you hear in the news about Drake releasing a colouring book … so it's not just a short fad that's going to be around for the next 12 months, but it's going to be around for a lot longer," Mr. Brown says.
"From time to time, you'll catch me doodling in my office, it provides a bit of stress relief."
Other areas aim to foster resident's creativity, from culinary to visual arts, with a ping pong lounge, event kitchen and multipurpose room, all with walkouts to a wraparound terrace.
"We worked with our interior design firm team to design certain spaces within the common area that would really give the residents the opportunity to use the space as they want to use them, to be the ones essentially painting their own canvas," Mr. Brown says.
"One of the things we did was this flex space that could be used as an entertaining space, a workshop area or artist studio."
Additional attractions can be found within steps of the 358-unit high-rise, which will house retail space within its three-storey podium fronting Yonge Street, alongside long-established shops, restaurants and theatres.
"There are a lot of sites around Yonge and Eglinton, but not many are at Yonge and Eglinton," Mr. Brown says. "We're immediately north of the intersection, so it's got great transit access, not just with the LRT in 2020, but the Yonge subway and bus terminal. Plus, it's so close to so many public schools."
Other local highlights include cafés, a library and parks. "It's a neighbourhood that has a strong residential feel to it, just as much as it does a commercial feel to it, and that's what's made it so attractive," adds Mr. Brown, who once lived in the area himself.
Sales began in November, leaving one- to two-bedroom-plus-den suites available with open living areas, floor-to-ceiling windows and glass balconies, plus smooth nine-foot ceilings, laminate floors, custom Cecconi Simone cabinetry and a choice of quartz kitchen counters.
Four two-storey townhouses from 1,060 to 1,288 square feet will have building and street-level entry. "They have the choice of being part of the condo or being isolated, so it's really the best of both worlds," Mr. Brown says.
Parking will be $55,000 and monthly fees 52 cents per square foot.