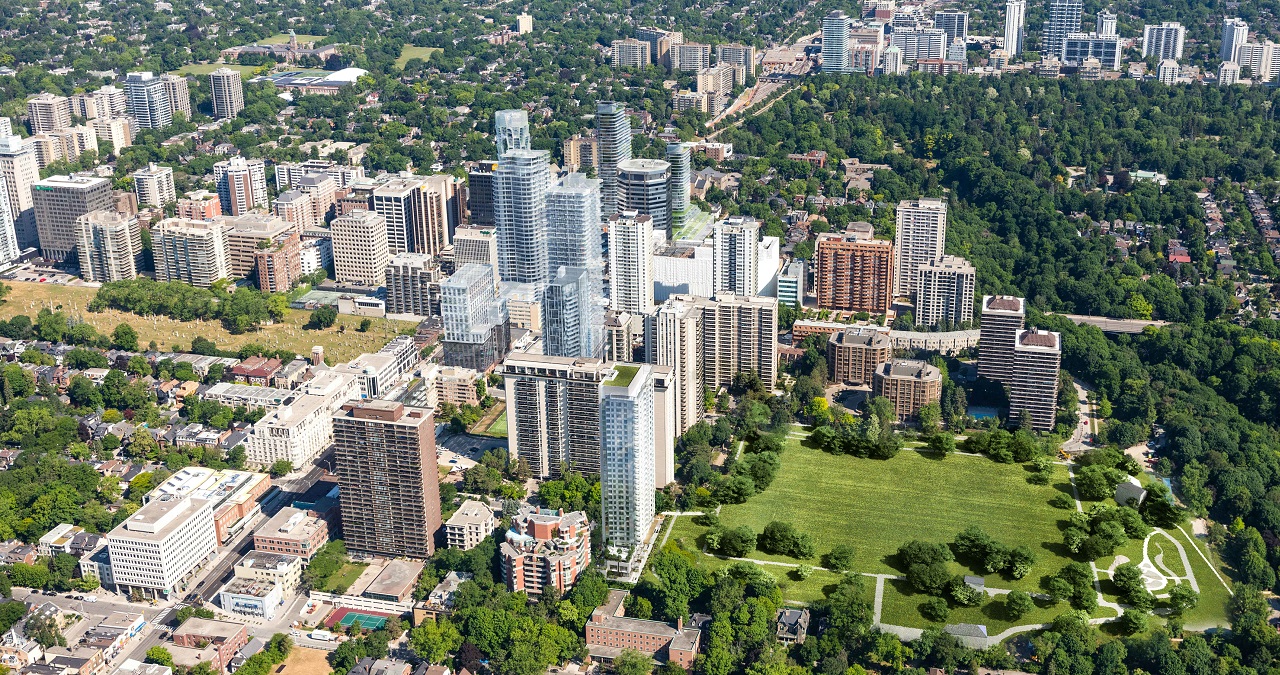 29-Storey Condo Proposed on Jackes Avenue in Summerhill
29-Storey Condo Proposed on Jackes Avenue in Summerhill
An application submitted to the City of Toronto seeks an Official Plan Amendment and Zoning By-law Amendments to permit a 29-storey condominium tower to be built at 49 Jackes Avenue. Overlooking David A. Balfour Park atop the Rosehill Reservoir in the city's Summerhill neighbourhood, the proposal comes via Lifetime Developments who have engaged Hariri Pontarini Architects as designers.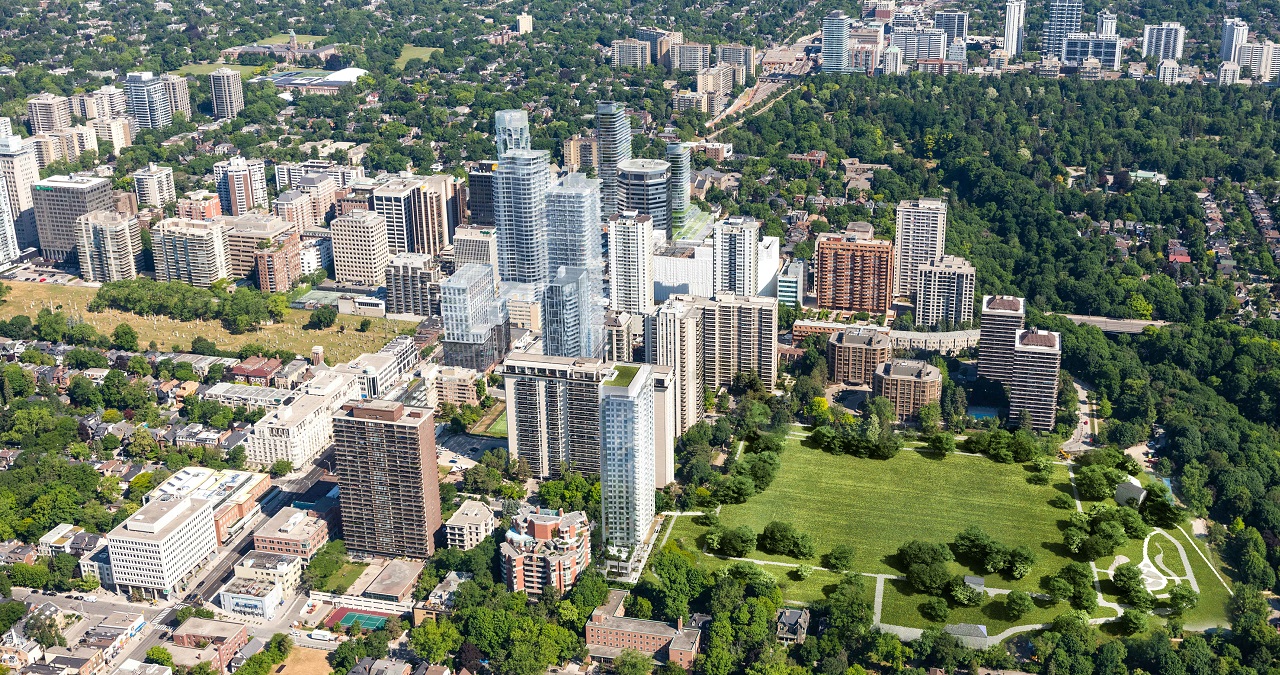 Looking northwest towards 49 Jackes Avenue, image via submission to City of Toronto
Consisting of a two-storey base building supporting a 27-storey tower above, the project would rise 99 metres inclusive of the mechanical penthouse level. The 15,577 m² building, dedicated entirely to residential space, is planned to house a total of 217 condominium units proposed in a mix of 104 one-bedrooms, 90 two-bedrooms, and 23 three-bedrooms.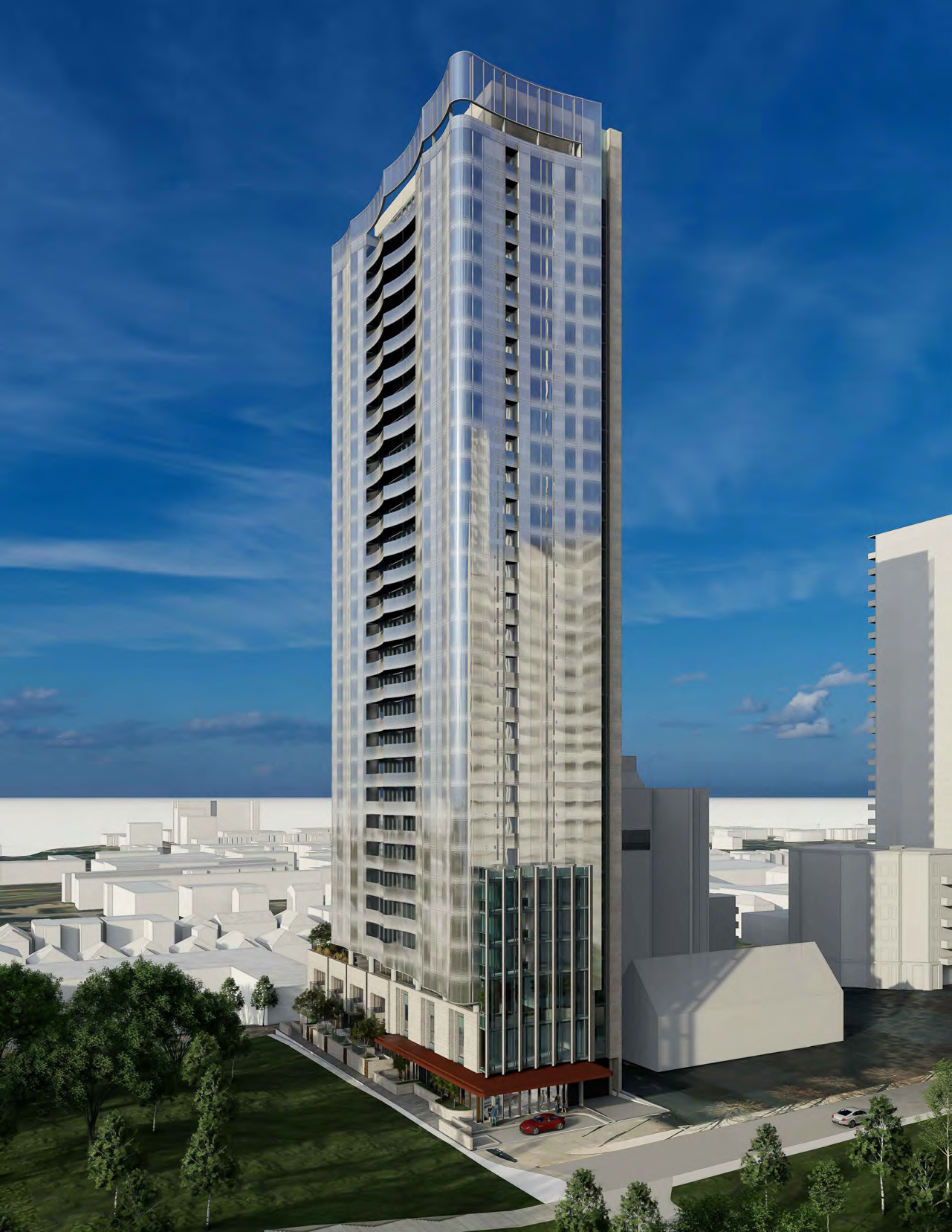 Looking southwest to 49 Jackes Avenue, image via submission to City of TorontoPodium levels would be clad in a mix of masonry, bronze metal finishes, and vertical fins extending from the glazing. On the tower levels above along the north, south, and east elevations, undulating walls of glazing, spandrel panels, and inset balconies would resemble Hariri Pontarini's work at 7 St Thomas. The west elevation would get its own unique treatment, most notably with vertical piers of bronze metal finishes framing signature 'sky gardens.'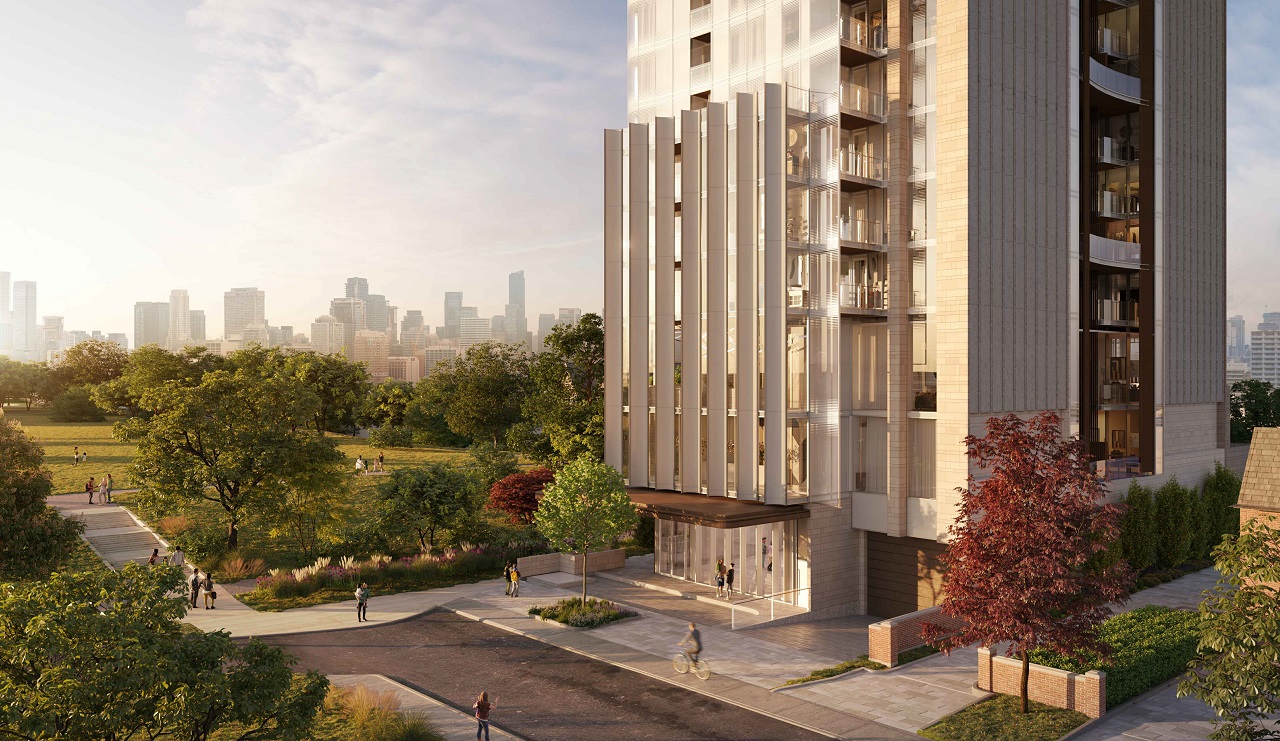 Facing southeast to entrance at 49 Jackes Avenue, image via submission to City of Toronto
 Seen in more detail below, 49 Jackes joins the trend of projects incorporating prominent exterior greenery into their designs, via a vertical strip of 'sky gardens' spanning from the second floor to the roof along the building's west facade. These 9 by 4.06-metre notches would house pairs of balconies in two-storey increments, opening up to provide terraces at every third floor.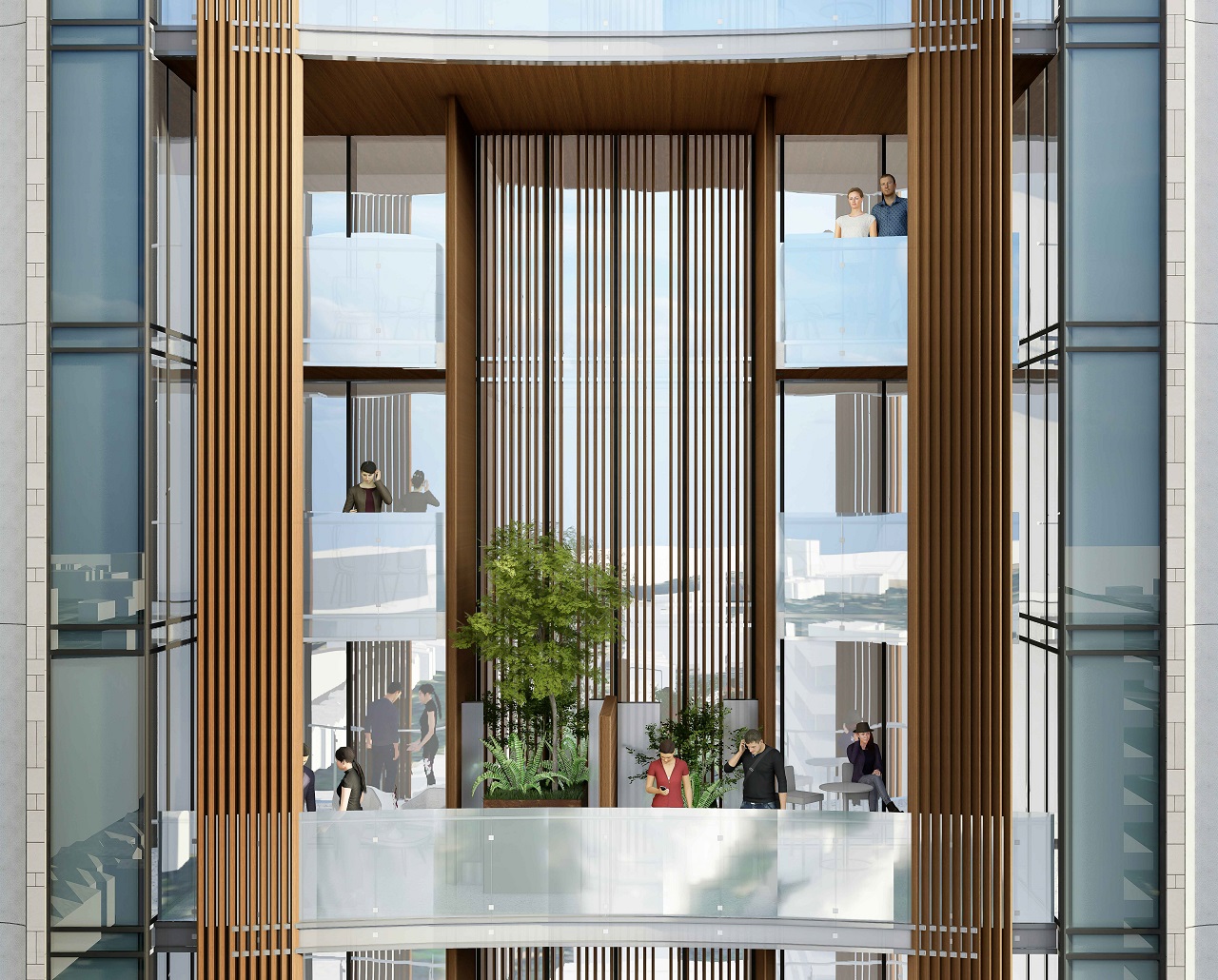 West Sky Garden view at 49 Jackes Avenue, image via submission to City of Toronto
Parking is proposed within a four-level underground garage with 55 parking spaces; 48 for residents and 7 for visitors. The developer suggests that the majority of transportation needs could be met through public transpotation (Summerhill and St Clair subway stations are within walking distance) and by walking or cycling: 217 bicycle parking spaces, 195 spaces for residents and 22 for visitors are proposed. 12 of the visitor bicycle parking spaces are to be located at grade, adjacent to a planned pedestrian walkway on the east side of the building, while the bulk of bike parking would be provided on the P1 level. The area has a Walk Score of 87.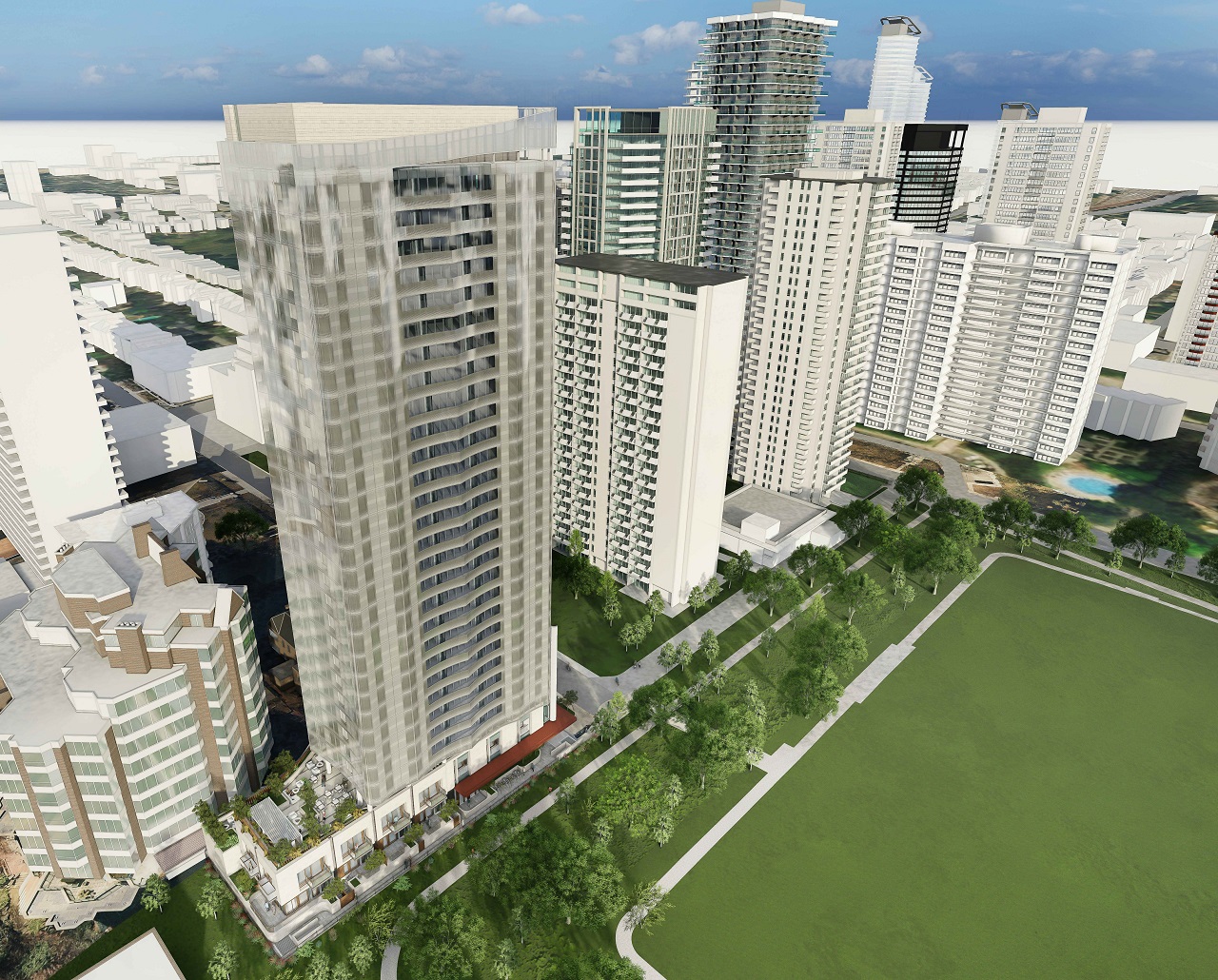 Looking northwest to 49 Jackes Avenue, image via submission to City of Toronto
The existing building at 49 Jackes Avenue, a 1909-built brick house since converted to commercial uses and expanded in the 1950s, is currently home to the headquarters of the developer behind the proposal, Lifetime. With no listed nor designated heritage status for the existing building, a Heritage Impact report prepared on behalf of the developer by heritage specialists ERA Architects supports the property's redevelopment.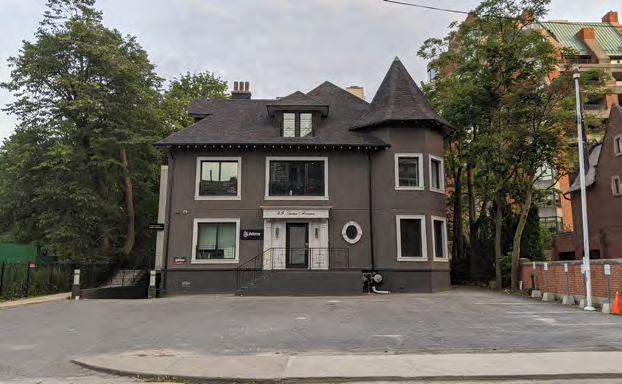 Existing building at 49 Jackes Avenue, image via submission to City of Toronto
Source: Urban Toronto