Liberty Market Tower Rises Taller as Finishes Add to Building's Identity
Liberty Market Tower Rises Taller as Finishes Add to Building's Identity
Work has been progressing on the final piece in the puzzle in Lifetime Developments' long-term redevelopment of the Liberty Market Complex in Toronto's Liberty Village neighbourhood. Over 15 years into the six-acre redevelopment and over two years into Liberty Market Tower's construction, the 28-storey, Wallman Architects-designed project is making strides towards a final height of approximately 100 metres over East Liberty Street.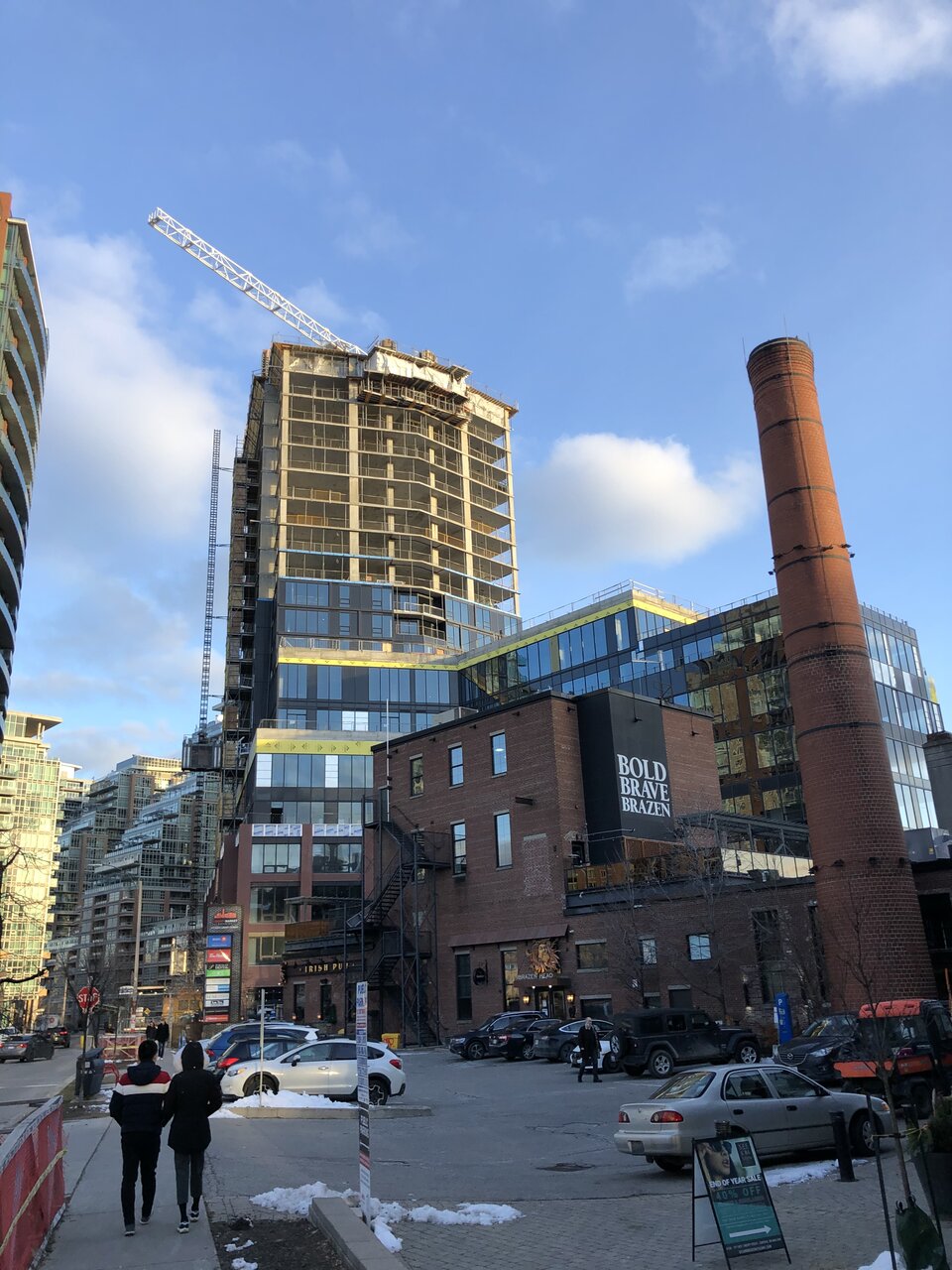 Looking east to Liberty Market Tower, image by Forum contributor bilked
We've been keeping a close eye on the building's path through construction, most recently in the final weeks of 2020. At the time of our last update in late November, work had just reached the 16th level of the building. Forming has decelerated slightly in the several weeks since, which included the expected slowdowns of the holiday break. Things have since picked back up, with the 19th and 20th floors taking shape simultaneously.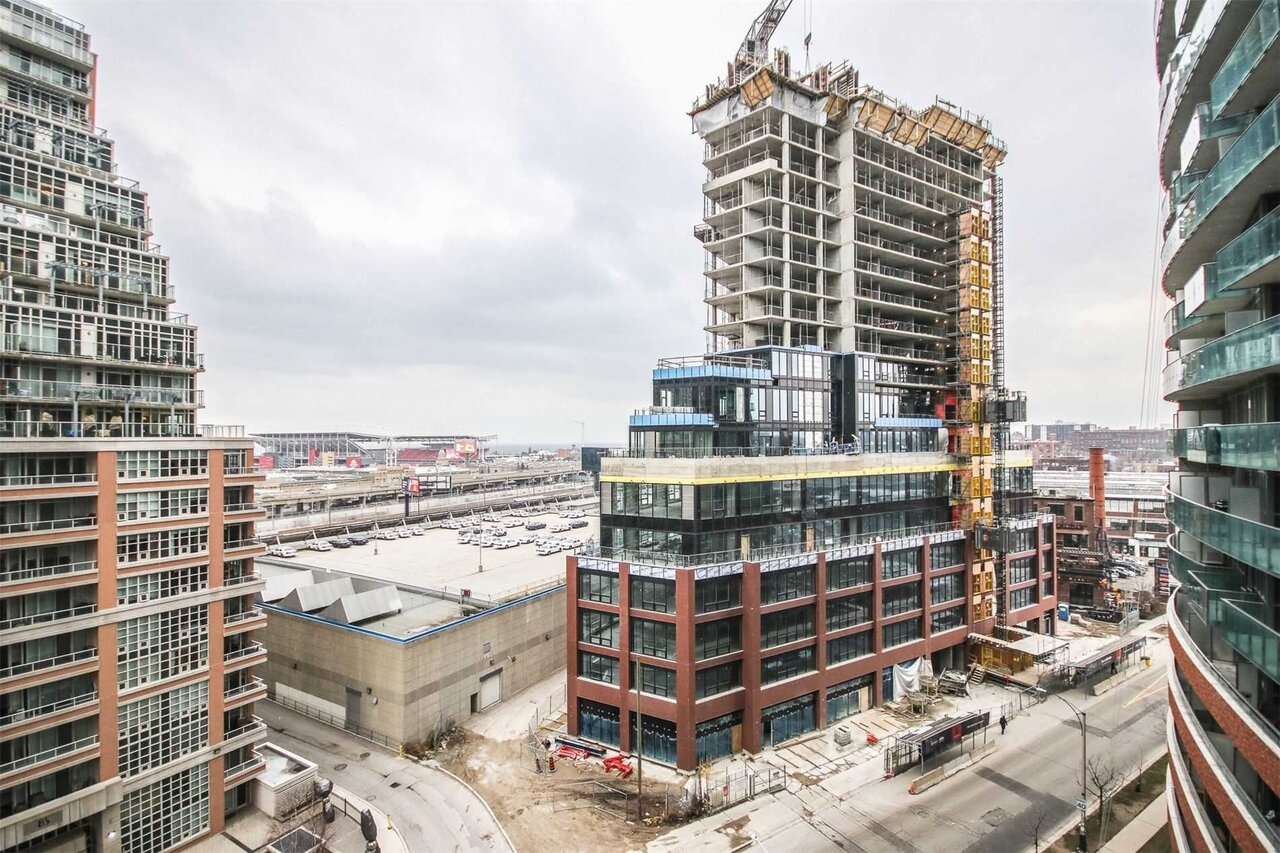 Looking west to Liberty Market Tower, image by Forum contributor liveright
Cladding installation has progressed significantly since the first brick-embedded precast panels appeared on the podium levels in September. These were then joined by a window wall cladding with dark spandrel panels and mullions accenting the glazing, which had been installed as high as the seventh floor at the time of our last update. Beyond the views of passersby, interior finishing work is now advancing within the already enclosed lower levels.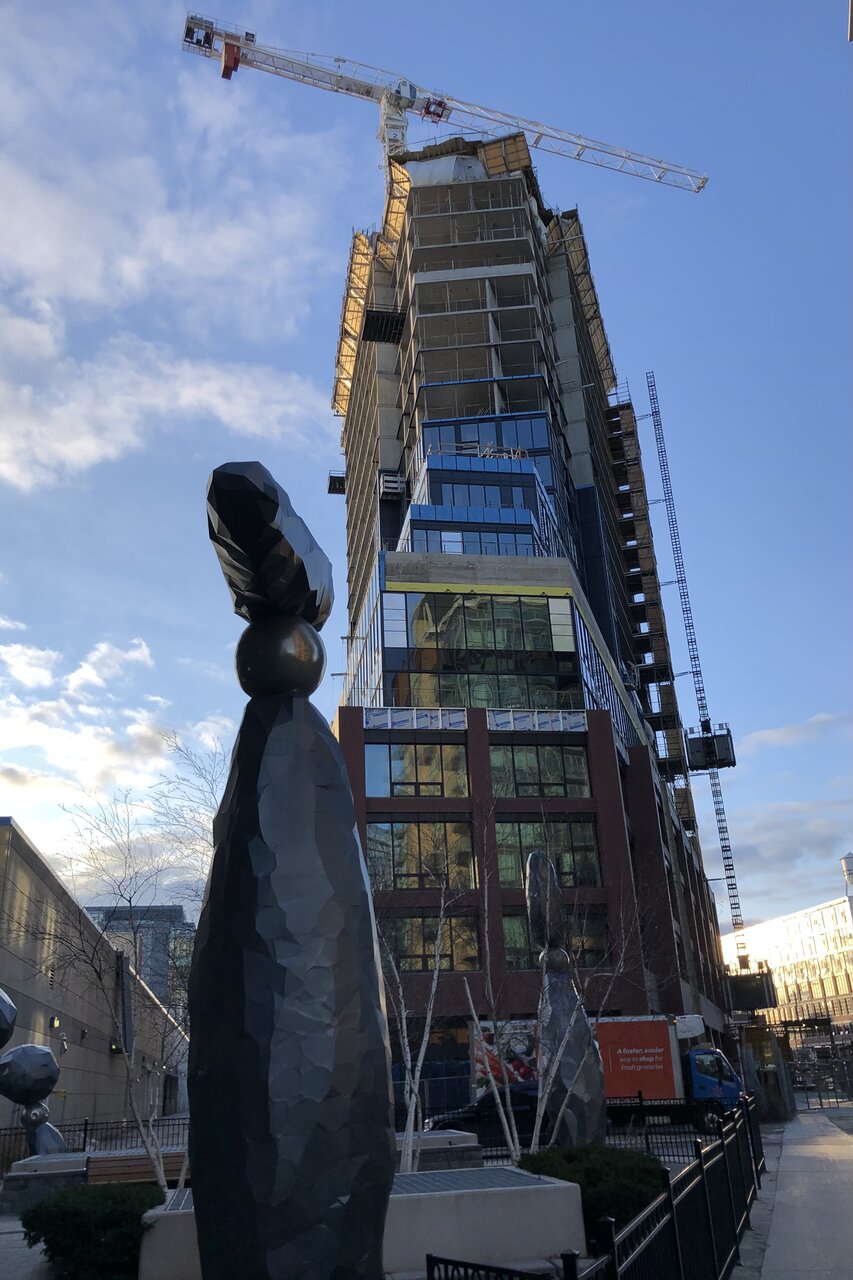 Wedge-shaped east end of Liberty Market Tower, image by Forum contributor bilked
Liberty Market Tower will eventually top off at a height of 99.97 metres, introducing 281 luxury condominium units to the Liberty Village neighbourhood in a range of layouts, along with office and retail space housed on lower levels. The first occupancies are targeted for late 2021.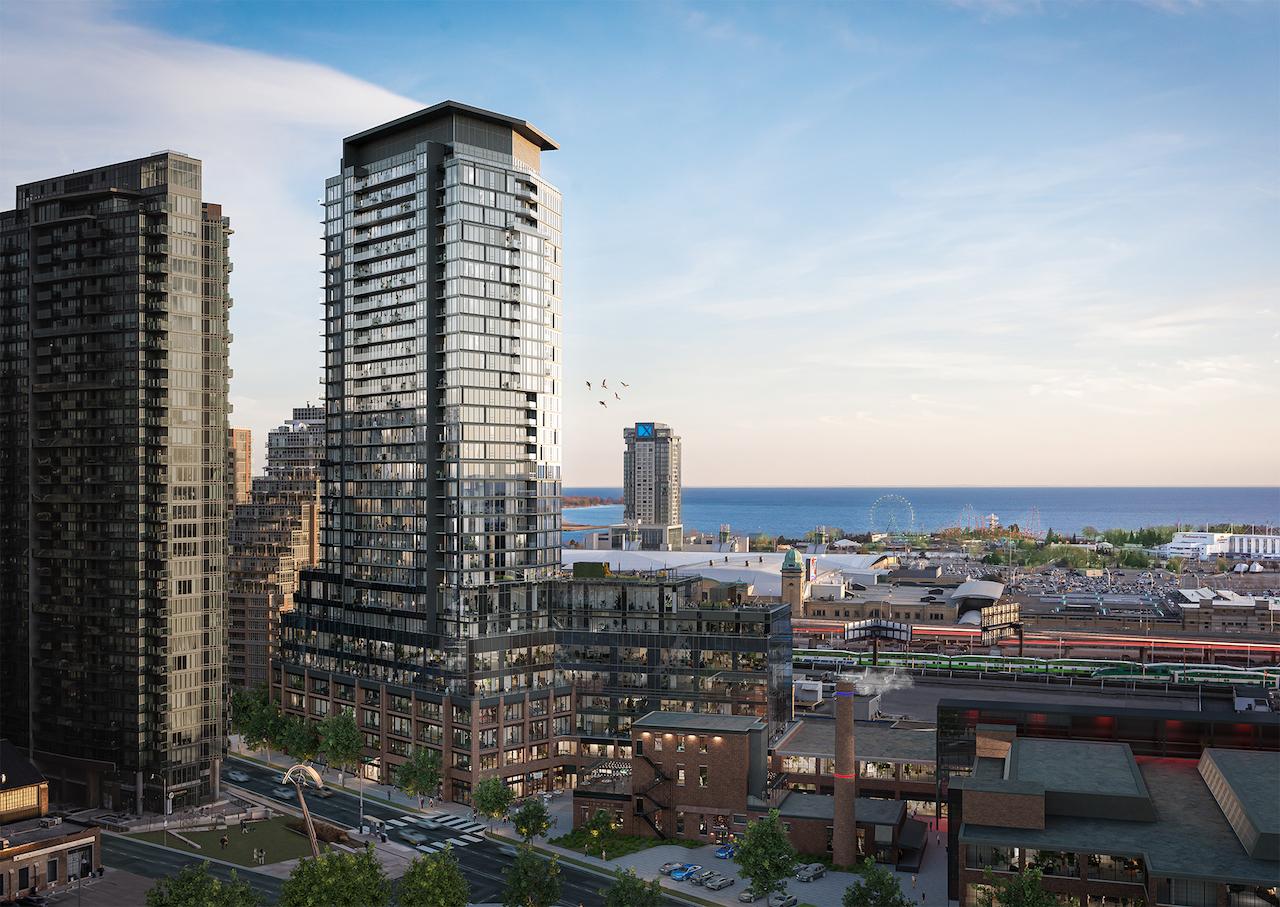 Liberty Market Tower, image courtesy of Lifetime Developments
You can learn more from our Database file for the project, linked below. If you'd like to, you can join in on the conversation in the associated Project Forum thread, or leave a comment in the space provided on this page.
Source: Urban Toronto